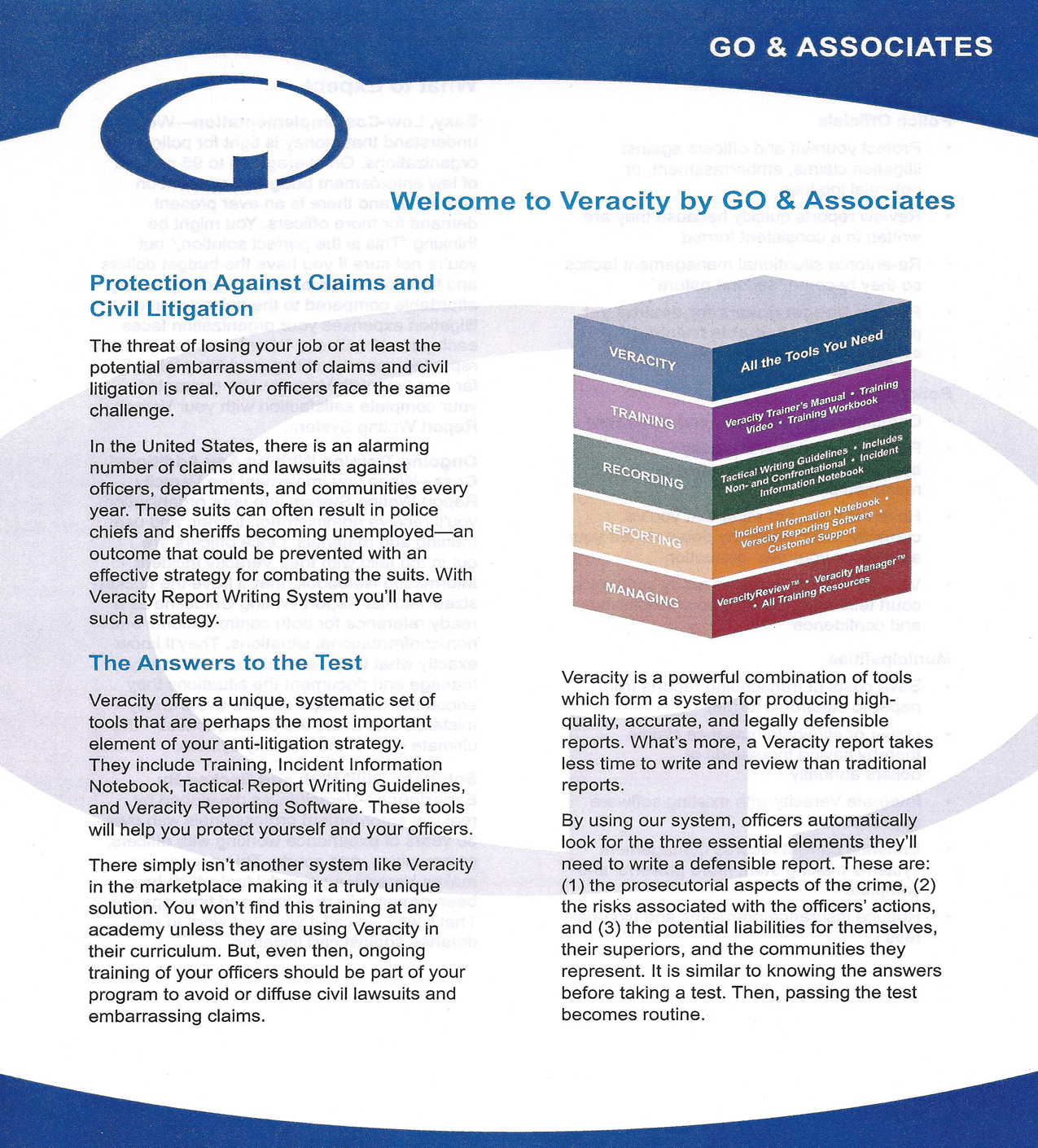 Veracity Report Writing System is a method of writing reports that gives clear and accurate documentation that highlights the reasonableness of actions taken by an officer. Whether you are using handwritten reports or the advances of technology, we have an answer for you.
Key Benefits
Easy To Learn
Products That Make It Easy To Write Reports
Technology That Puts You On The Cutting Edge Of The Industry Of Documentation
Capabilities
Veracity Report Writing System is by far the leader in teaching incident report writing. From documenting information that is important to the author's professional existence to protecting the organization against frivolous actions, Veracity provides you what you need in a litigious world.
Capability 1

Our systematic approach to documentation teaches how to write a superb report that gives clarity to the situation the report describes

Capability 2

Teaches situational management to the persons who use the system. This is a great advantage to a company looking to reduce their risk and liability for the actions of their employees. There is always someone wanting to take up a cause in anticipation of a quick nuisance fee award. Veracity Report Writing System provides the ammunition to defend against paying nuisance fee awards.

Capability 3

An added plus to using the Veracity Report Writing System is ....... Your documentation will give you a professional presence to inspire confidence in your abilities.
---